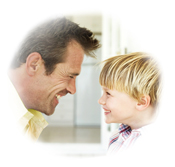 What does this mean to your company?
Not only do we specialize in the design, implementation and service of Employee Benefits, Registered Retirement Savings and Pension Plans, we become a member of your office staff in providing you with all your Plan Administration needs.
We play an integral part in implementing your benefits package to every employee, with customized employee announcement and implementation letters and packages to ensure a complete understanding of the plan and its' importance in your overall compensation package.
Employee satisfaction of your benefits plan is measured by specifically designed and conducted surveys unique to your organization.
We manage the entire Employee Benefits Package so that you, the Employer, can focus on other aspects of your business. We recognize each client has unique requirements and objectives. We assist in clarifying these needs and then design, implement and continue to manage all areas of the plan to ensure it continues to meet your changing requirements and objectives.
We are committed to providing the highest service standards.